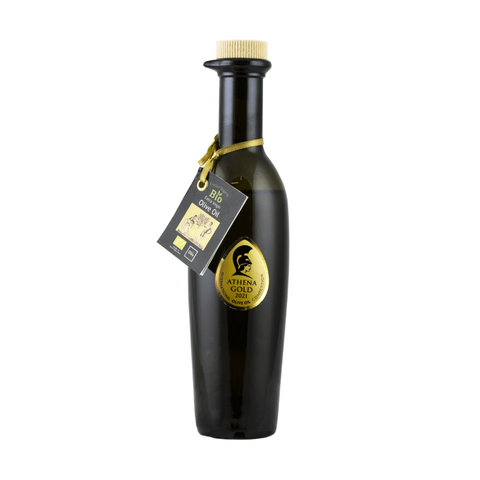 Terapete
"Athena Gold" Organic Extra Virgin Olive Oil 250ml
Organic Extra Virgin Olive Oil with natural ingredients, full flavored and unrivaled nutritional properties and acidity up to 0.2%.
The picking and the squeezing of the olives exclude any chemical substances, whether in the fertilization of the land or in the fight against parasites, supporting in this way the use of the nutritional elements by the plant.
This method has a result the natural, juicy fruit and the excellent quality of the organic Cretan olive oil.
The Olive Oil is excellent in Mediterranean Cuisine, antipasti, salads, vegetables, meat, fish and poultry.