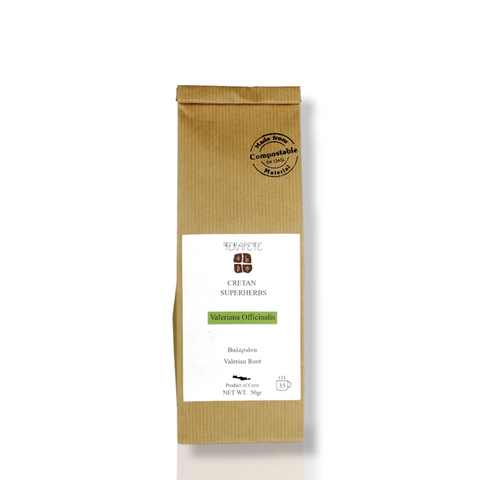 Terapete
Βαλεριάνα (Valeriana officinalis)
Valerian (Valeriana officinalis, Valerianaceae) is a hardy perennial flowering plant, with heads of sweetly scented pink or white flowers. The flowers are in bloom in the northern hemisphere from June to September. Valerian was used as a perfume in the sixteenth century.
The main action of the root of the plant is sedative, antispasmodic, and hypotensive and may be used as a general pain reliever when the pain is associated with nervous tension and migraine. Also acts against parasitic worms in the digestive system.
Valerian is also used for conditions connected to anxiety and psychological stress including nervous asthma, hysterical states, excitability, fear of illness (hypochondria), headaches, migraine, and stomach upset.
Some people use valerian for depression, mild tremors, epilepsy, attention deficit hyperactivity disorder (ADHD), and chronic fatigue syndrome (CFS).
Valerian is used for muscle and joint pain. Some women use valerian for menstrual cramps and symptoms associated with menopause, including hot flashes and anxiety.
Note
◉ Before adding a new herbal remedy or supplement to your daily routine, you should consult with a medical doctor or holistic health practitioner.
Hot Brew Instructions
Boil 250ml of water. Reduce to low and simmer 1-2 tsp of herb for 5-7 minutes. Strain. Enjoy!
Cold Brew Instructions
Put 1-2 tsp of the herb in a glass jar with 250 ml of filtered water. Put the lid on and shake. Put the jar in the refrigerator for at least 12-14 hours. Strain. Enjoy your cold brew tea.