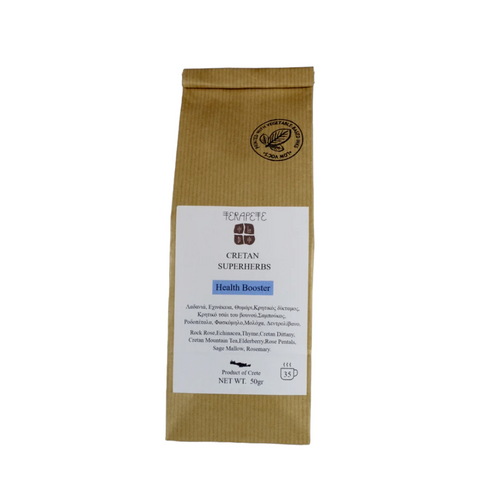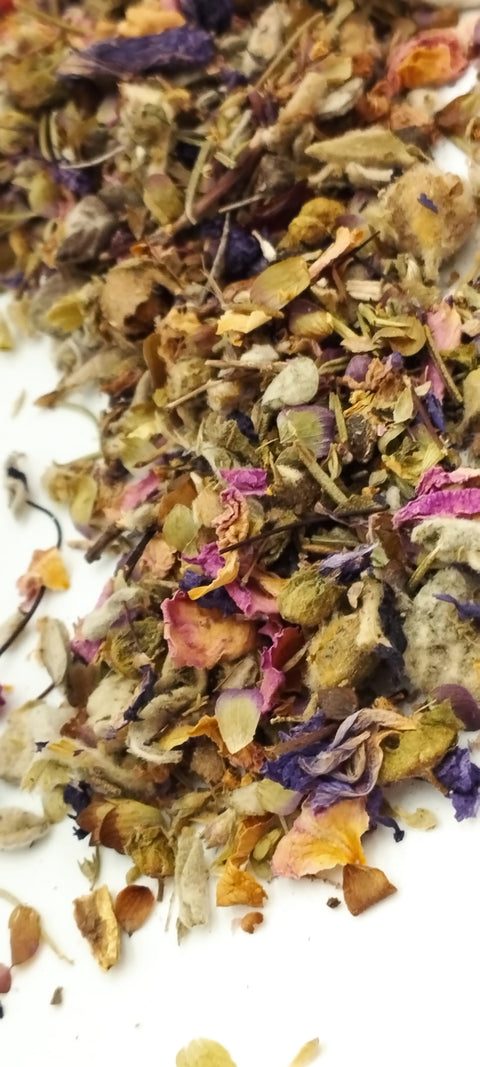 Terapete
Ενισχυτικό Υγείας
€4,80
€5,40
you save €0,60
Health booster
Boost your immune system naturally.
With carefully selected herbs.
Strengthen yourself.
This tea helps you to be stronger against viruses, germs, and bacteria.
Amazing taste.
Make your day happier make your day healthier.
Set of Cretan organic herbs that have been carefully selected to strengthen our immune system and prevent the attack of viruses and bacteria that the body receives. At the same time, this blend of herbs can treat colds and upper respiratory diseases and can also have anti-allergenic, antioxidant, and antiseptic properties. It is a drink that is a source of vitamins, flavonoids, and volatile oils.

Among its ingredients are herbs endowed with many therapeutic substances and properties, particularly useful in medicine. Cistus Creticus is an herb packed with bioactive compounds, anti-allergenic, antioxidant, with antibacterial and antiviral properties that can also help fight stress. Echinacea is one of the best herbs for supporting the upper respiratory system and is an effective wellness supplement with elements that support the immune system and encourage healthy cell growth. Mallow plant soothes mucous membrane irritation and cleanses the body of toxins. Gooseberry is rich in nutrients, and the vitamin C it contains is a powerful antioxidant and vital for the nervous and immune systems. Finally, sage with its antibacterial, antiseptic, cardiotonic, antispasmodic, and antidiabetic properties, stimulates the nervous system, increases memory, and activates blood circulation.
All the medicine in our cup!
Ingredients: Rock Rose, Echinacea, Thyme, Cretan dittany, Cretan mountain tea, Elderberry, Rose Petals, Sage, Mallow, Rosemary.