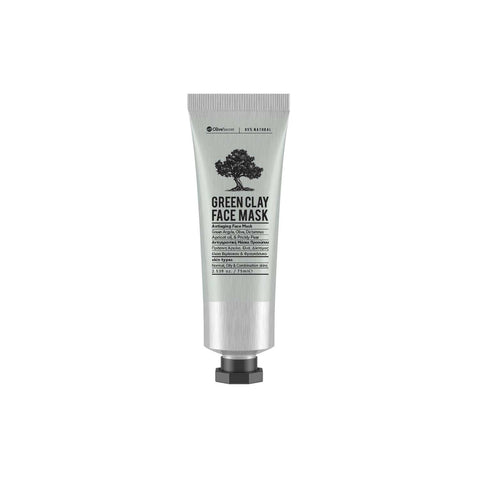 Terapete
Μάσκα Προσώπου με Πράσινη Άργιλο
With Green Argyle, Olive,

 
Apricot
& Opuntia
Natural Cleansing, Antiaging & Revitalization
Parabens free
propylene free
paraffin oil free
75 ml e 2.53 fl oz
Action
:
Deeply cleanses and removes toxins, excess sebum, dead cells and impurities from the skin. Rebalances the homeostasis of skin and tonifies due to trace elements of Si, Al, Mg, Ca., while offers a luminosity and revitalization to tired, mature and tired epidermis.
Contains:
Green Argyle , Kaolin, Olive oil unsaponifiables, Apricot oil, Organic Cretan mountain Tea infusion, Dictamnus & Opuntia extract.
Usage:
Apply a sufficient amount on your whole face, gently. Leave on for 15-20 minutes & rinse off thoroughly with water.
* Ingredients from Certified Organic agriculture
** Water infusion from certified organic mountain Cretan herb
DERMATOLOGICALLY TESTED