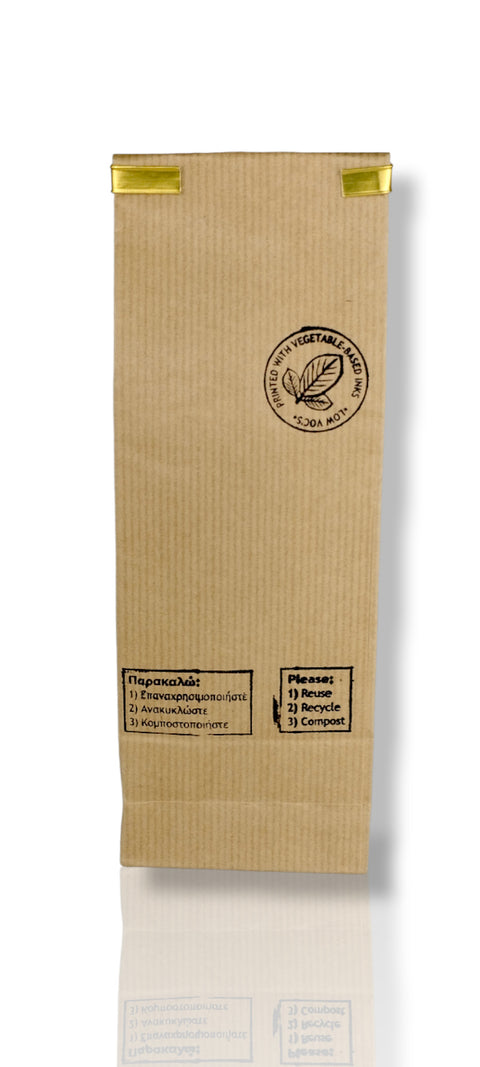 Terapete
Λαδανιά -Κρητικός Κίστος (Cistus Creticus)
€2,80
€3,20
you save €0,40
Cistus incanus or Pink Rockrose is a rich source of beneficial bioactive compounds such as rutin, gallic acid, bioflavonoids, proanthocyanidins, and polyphenols. It is a well-known herbal medicinal remedy that has remained popular for thousands of years. Cistus tea is three times better than green tea, protects the heart 4 times more than red wine, and is an antioxidant 20 times stronger than fresh lemon juice.
It can protect the heart four times better than red wine and it is twenty times more powerful antioxidant than fresh lemon juice. This was a result of tests carried out by the institution Lefo Ahrensburg.
Scientists Foundation of Lefo discovered that Rockrose contains a highly effective combination of antioxidants.
A cup of tea a day is sufficient to stimulate the immune system significantly. Further, Dr. Frank Petereit said in his thesis at Munster University, that Rockrose helps in many fungal infections such as mycosis, and candida Albicans. Also, other harmful microorganisms such as bacteria Escherichia coli and Helicobacter, the latter of which causes gastritis, can be controlled by Rockrose
Hot Brew Instructions
Boil 250ml of water. Reduce to low and simmer 1-2 tsp of herb for 5-7 minutes. Strain. Enjoy!
Cold Brew Instructions
Put 1-2 tsp of the herb in a glass jar with 250 ml of filtered water. Put the lid on and shake. Put the jar in the refrigerator for at least 12-14 hours. Strain. Enjoy your cold brew tea.
Note: Before adding a new herb or supplement to your daily routine, you should consult with a medical doctor.