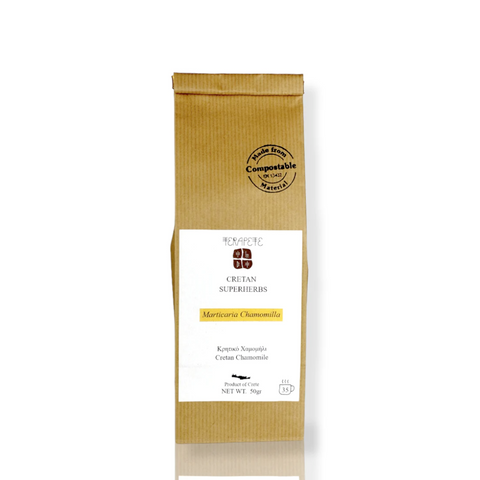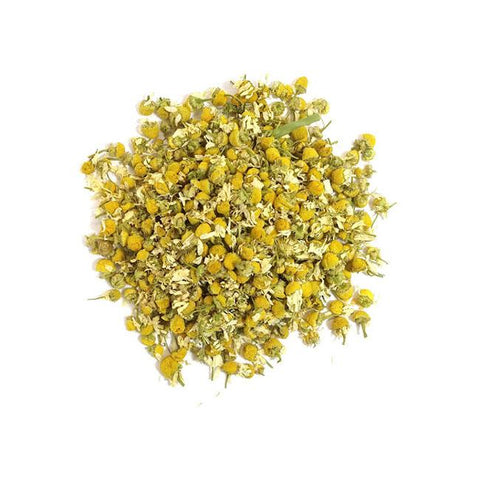 Terapete
Χαμομήλι τσάι με ισχυρά φλαβονοειδή
€2,60
€2,90
you save €0,30
Chamomile was always recognized as one of the most powerful medicinal herbs throughout the centuries. The ancient Greeks considered chamomile to have remarkable healing and soothing properties. Egyptians thought the plant to be sacred and considered it a gift from the God of the Sun.
While ancient populations were using chamomile herbal infusions empirically (based only on experience and observation) today we know that chamomile's medicinal properties stem from its high enrichment in terpenoids and flavonoids. Flavonoids are plant-derived compounds that have numerous beneficial effects on health and well-being. To name only a few, flavonoids are considered to have antioxidant, anti-tumor, anti-inflammatory, and anti-diabetic properties.
Of all the flavonoids, Apigenin is one of the most studied bioactive flavones. It is found mainly in vegetables, citrus fruits, herbs, tea, and wine. Chamomile is one of the richest natural sources of apigenin (840 mg/ 100 g). At the same time, Chamomile herbal infusions (where the dried flower is infused into water) contain 0.8-1.2% apigenin mostly in the form of apigenin-7-O-glucoside.
Apigenin is backed by several in vivo studies and ingestion of apigenin was shown to have favorable effects on many medical diseases and conditions including diabetes, memory impairments and Alzheimer's disease, several types of cancer, inflammation, depression , and insomnia.
Free-form Apigenin has been shown to lack bioavailability, meaning its absorption and distribution in tissues within the body is low. On the contrary, apigenin-7-O-glucoside which is the form found mainly in Chamomile herbal infusions exhibits better absorption and bioavailability.
Although research on Apigenin is still in its infancy, it has become clear that it exhibits remarkable benefits for several aspects of human health such as sleep, libido, anxiety, mood, weight management, blood sugar, memory, and cognitive function.
Hot Brew Instructions
Boil 250ml of water. Reduce to low and simmer 1-2 tsp of chamomile for 5-7 minutes. Strain. Enjoy!
Cold Brew Instructions
Put 1-2 tsp of blend in a glass jar with 250 ml filtered water. Put the lid on and shake. Put the jar in the refrigerator for at least 12-14 hours. Strain. Enjoy your cold brew tea.